Releases
Posted on | April 6, 2014 | No Comments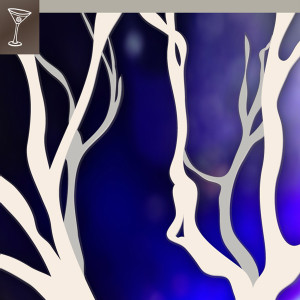 Out now on Beat­port via Har­mo­nious Dis­cord Record­ings, fea­tur­ing remixes by Evan Marc (aka Bluetech) and Patchen Pre­ston. Art­work by ellisett.
1) Aeo­lian Intro
2) C5
3) C5 (Patchen's Yel­low Fever Mix)
4) Night Groove (Orig­i­nal Mix)
5) Night Groove (Bluetech Remix)
6) D13
7) Talk Is Cheap
http://www.beatport.com/release/night-ep/1241604
Posted on | September 12, 2010 | No Comments

Out now on Beat­port, Wake Up Tech fea­tures three orig­i­nal tracks and two dancefloor-friendly remixes by Point­ben­der (Sean Ander­son) and Gift Cul­ture (Michael Hale). This EP was released under my tech-house alias 'Chakaharta'.
Alembé
Super­bro­ken
Super­bro­ken (Pointbender's Super­ben­der Mix)
Super­bro­ken (Gift Culture's Psytech Mix)
Jaz­zstab
Album art­work by Jamie Cameron Northrup.
Avail­able for Down­load on Beat­port. Please pass the word if you like it, and thanks for your support!
Har­mo­nious Dis­cord 022 — Chaka­harta — Wake Up Tech Ep by Har­mo­nious Discord
Early Reviews:
Nick War­ren - "Excel­lent" [Hope Recordings)
Noah Pred – "thanks for send­ing! point­ben­der mix works best for me but the gift cul­ture mix has a nice groove too" [Thought­less Music]
Josh Collins – "really like those tracks, nice work!" [Human Life/NRK]
Shur-i-kan — "Very chunky!" [Freerange / NRK / Slip & Slide]
Soul Minor­ity – "Alembe is Superb !! Will sup­port Other tracks are a bit too techy for me, but Alembe in 10/10 !!! Thanks !" [Kolour / Pack Up And Dance / Stratospherik]
Posted on | July 10, 2008 | No Comments
Tech-house mini-album The Plant is out on Har­mo­nious Dis­cord.
Check out the full release at any of these fine locations:
Posted on | January 22, 2008 | No Comments
My moody / funky/ drum-heavy track Pacific Beats appears on this lovely sam­pler album put together by Har­mo­nious Dis­cord Record­ings.
Head on over to the HD site for sam­ples of all the fan­tas­tic cuts on this release, or pick up a copy at Beat­port.
Posted on | April 13, 2007 | No Comments
This four-cut release fea­tures an in-depth vocal ride through abstrac­tions and moods with a bass-heavy elec­tro rework by Philidelphia-based glitch head Kilo­Watts.
The B side throws some funk into the well with a dance­floor rework by Cal­i­for­nia sound-nut Rithma (OM, Tweekin). Dis­tant bells and jackin chords makes this remix an instant body mover. Chaka­harta rounds out the EP with a deep and min­i­mal "Funky Dub".
Sam­ples are up at Har­mo­nious Dis­cord Record­ings, or head over to Beat­port to pick up the EP.
Posted on | March 3, 2007 | 1 Comment
I'm finally post­ing an album of tunes I wrote while part of the NUCO down­tempo improv col­lec­tive back in 2001–2003. It's avail­able for free on Band­camp. Let me know if you like it, and please share with your friends.
Posted on | March 30, 2004 | 2 Comments
Released back in 2004 on Fair Park Record­ings, this was a tag-team with Grey, who con­tributed the A-sides Aqua Agogo (fea­tur­ing Suza Kan­non) and Doma.
Hit The Nuco is a remix of my older track Hit The Rhodes off my Echopro­ject release, fea­tur­ing fel­low NUCO mem­bers Stephanie Ivey (vocals), Frank Topp (effects and turntab­lism), and Clay Roper (saxaphone).
L9house was writ­ten early one morn­ing in Rea­son while wait­ing to sober up over at Tommy Scott and Clay's place.
This release was my first on vinyl, and had a lim­ited run of around 2000. I actu­ally had to go down to Ill­matic Records and buy a few copies in order to get my hands on this.
Posted on | August 17, 2001 | 8 Comments
Today I'm re-releasing my first solo album "Echopro­ject", from way back in the days of 2000–2001. "Echopro­ject" is a multi-faceted col­lec­tion of elec­tronic tunes, mean­der­ing from ambi­ent chill-out, to wob­bly breaks & bass, to loungey four-on-the-floor house.