Releases
Posted on | April 6, 2014 | No Comments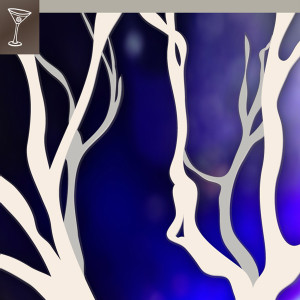 Out now on Beatport via Harmonious Discord Recordings, featuring remixes by Evan Marc (aka Bluetech) and Patchen Preston. Artwork by ellisett.
1) Aeolian Intro
2) C5
3) C5 (Patchen's Yellow Fever Mix)
4) Night Groove (Original Mix)
5) Night Groove (Bluetech Remix)
6) D13
7) Talk Is Cheap
http://www.beatport.com/release/night-ep/1241604
Posted on | September 12, 2010 | No Comments

Out now on Beatport, Wake Up Tech features three original tracks and two dancefloor-friendly remixes by Pointbender (Sean Anderson) and Gift Culture (Michael Hale). This EP was released under my tech-house alias 'Chakaharta'.
Alembé
Superbroken
Superbroken (Pointbender's Superbender Mix)
Superbroken (Gift Culture's Psytech Mix)
Jazzstab
Album artwork by Jamie Cameron Northrup.
Available for Download on Beatport. Please pass the word if you like it, and thanks for your support!
Harmonious Discord 022 – Chakaharta – Wake Up Tech Ep by Harmonious Discord
Early Reviews:
Nick Warren – "Excellent" [Hope Recordings)
Noah Pred – "thanks for sending! pointbender mix works best for me but the gift culture mix has a nice groove too" [Thoughtless Music]
Josh Collins – "really like those tracks, nice work!" [Human Life/NRK]
Shur-i-kan – "Very chunky!" [Freerange / NRK / Slip & Slide]
Soul Minority – "Alembe is Superb !! Will support Other tracks are a bit too techy for me, but Alembe in 10/10 !!! Thanks !" [Kolour / Pack Up And Dance / Stratospherik]
Posted on | July 10, 2008 | No Comments
Tech-house mini-album The Plant is out on Harmonious Discord.
Check out the full release at any of these fine locations:
Posted on | January 22, 2008 | No Comments
My moody / funky/ drum-heavy track Pacific Beats appears on this lovely sampler album put together by Harmonious Discord Recordings.
Head on over to the HD site for samples of all the fantastic cuts on this release, or pick up a copy at Beatport.
Posted on | April 13, 2007 | No Comments
This four-cut release features an in-depth vocal ride through abstractions and moods with a bass-heavy electro rework by Philidelphia-based glitch head KiloWatts.
The B side throws some funk into the well with a dancefloor rework by California sound-nut Rithma (OM, Tweekin). Distant bells and jackin chords makes this remix an instant body mover. Chakaharta rounds out the EP with a deep and minimal "Funky Dub".
Samples are up at Harmonious Discord Recordings, or head over to Beatport to pick up the EP.
Posted on | March 3, 2007 | No Comments
I'm finally posting an album of tunes I wrote while part of the NUCO downtempo improv collective back in 2001-2003. It's available for free on Bandcamp. Let me know if you like it, and please share with your friends.
Posted on | March 30, 2004 | 2 Comments
Released back in 2004 on Fair Park Recordings, this was a tag-team with Grey, who contributed the A-sides Aqua Agogo (featuring Suza Kannon) and Doma.
Hit The Nuco is a remix of my older track Hit The Rhodes off my Echoproject release, featuring fellow NUCO members Stephanie Ivey (vocals), Frank Topp (effects and turntablism), and Clay Roper (saxaphone).
L9house was written early one morning in Reason while waiting to sober up over at Tommy Scott and Clay's place.
This release was my first on vinyl, and had a limited run of around 2000. I actually had to go down to Illmatic Records and buy a few copies in order to get my hands on this.
Posted on | August 17, 2001 | 3 Comments
Today I'm re-releasing my first solo album "Echoproject", from way back in the days of 2000-2001. "Echoproject" is a multi-faceted collection of electronic tunes, meandering from ambient chill-out, to wobbly breaks & bass, to loungey four-on-the-floor house.